SPOILER ALERT: PALM SPRINGS (2020) ON HULU. IF YOU DON'T WANT THIS MOVIE SPOILED DO NOT READ THIS POST.
-
-
-
-
-
-
-
-
-
Wife and I watched Palm Springs over the weekend. The plot is basically:
Andy Sandberg is stuck in a time-loop where he relives the same day over and over

Cristin Milioti gets stuck in the loop with him

Andy has given up and is just sorta nihilistically fucking around in the time loop

Cristin decides she needs to get out and studies quantum physics every day until she devises a plan to bust out of the time loop
I see it like this. At t=0, Andy knows some about the time-loop and Cristin knows nothing. She catches up to his level of knowledge. She acclimates to his mindset and stays relative static with him. Then she gets fed up and decides to take advantage of the infinite time loop to learn rapidly. She breaks through a threshold that allows her to break them both out of the infinite loop.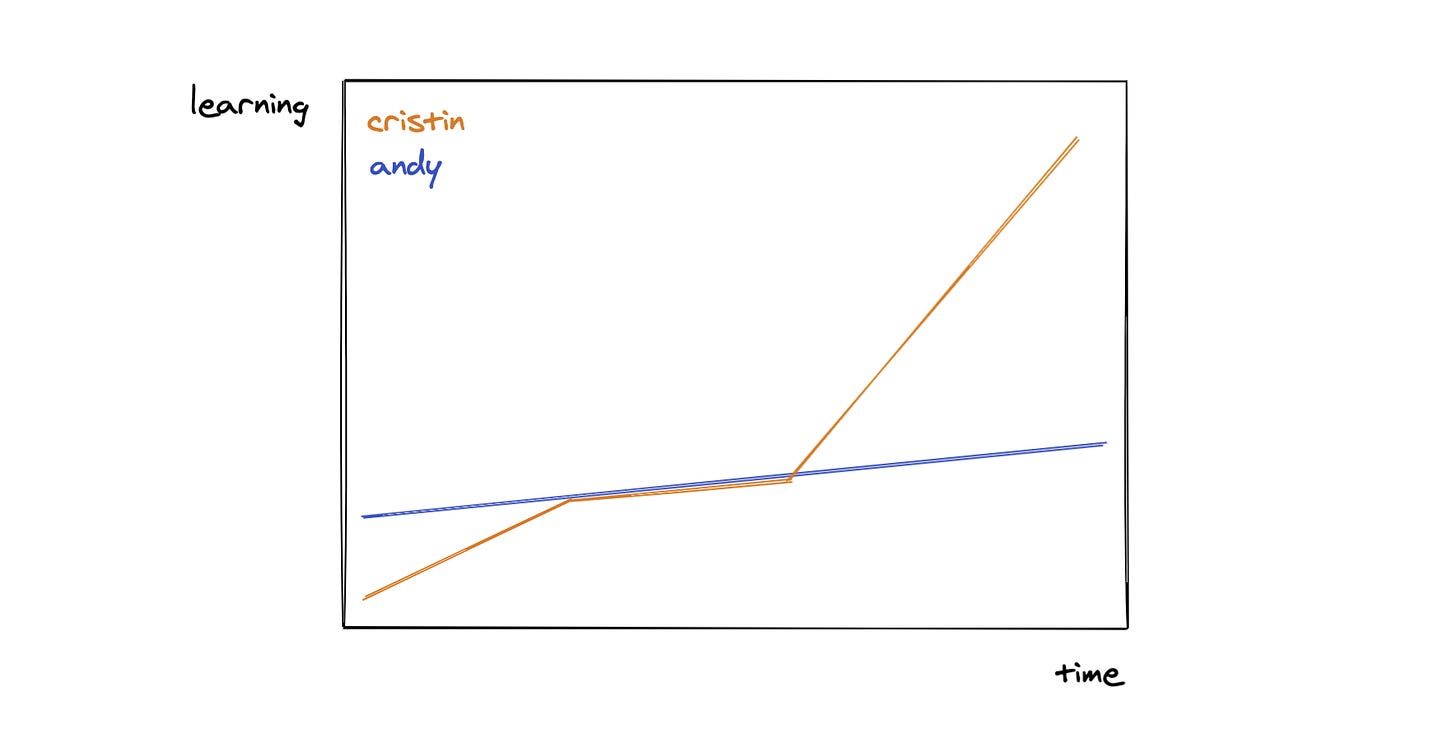 While we don't have the luxury/hell of an infinite time-loop in our lives, I thought the movie was a cute way to reinforce growth-mindset and tight feedback loops.
She takes her learnings from day(n) to day(n+1) and so on, realizing compounding earnings that she can use in the next day via a sorta learning loop. We don't get to repeat the same exact day, but we do get to bring learnings from t(0) to t(n+1). The shorter that time interval, the more we can compound learning.
Going back to the movie, Cristin's learning loops (1-day) were much tighter than Andy's (potentially thousands of days).
By taking advantage of the learning opportunities afforded by your circumstances, you can break out of whatever time-loop you're in. Be like Cristin!